Can women be among the top niche of the society? Yeah, sure they can be and why not. Actually most of the time when the word "richest" flashes in our brains, we think of the tech-savvy Bill Gates or Warren Buffet, the male ones but women are also very rich and have cemented their place among one of the very wealthy persons in the world. Let us run down the list of the top ten richest women in the world.
10. Wu Yajun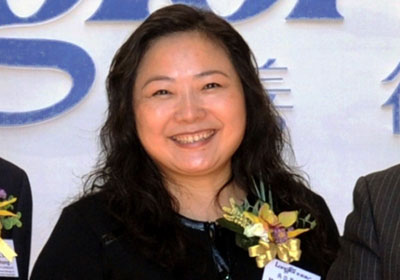 Unbeknown-st to many people, they are born wealthy and don't have to earn their place among the list of richest persons of the world. There are others who have to work their way through to get the top a respectable position among the list world's richest persons. Wu Yajun is among the second group who, from 1984 to 1988, worked at the Qianwei Meter Factory. From 1988 to 1993, Madam Wu worked as a journalist and editor with the China Shirong News Agency. After a lot of struggle she happened to be the Chairperson and Chief Executive Officer of Longfor Properties Co., Ltd in September 2005. At the age of 47 her net worth is $5.5 Billion and she is a citizen of China. She is married and I must say that her Mister is really a lucky person to have such a wife.
9. Georgina Rinehart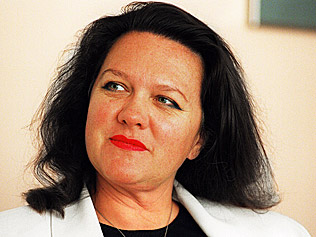 She was born at St John's, Perth, Western Australia on 9 February 1954. She is the Chairman of Hancock Prospecting. She is a widow with four children and has a net worth of $9 Billion at the age of 57 years. Georgina is the richest woman in Australia.
8. Maria-Elisabeth and Georg Schaeffler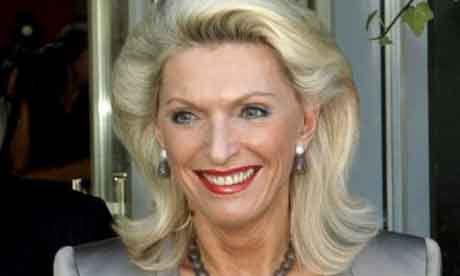 Maria-Elisabeth and Georg Schaeffler are the owners of the Schaeffler Group, world's largest producers of roller bearing. They are the nationals of Germany and the net worth of Maria-Elisabeth is around $9.8 Billion.
7. Jacqueline Mars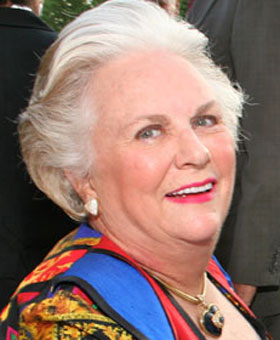 Born on October 10, 1940, Jacqueline Badger Mars is the daughter of Forrest Edward Mars and granddaughter of Frank C. Mars. Both Edward and Frank were the founders of the American candy company Mars and her share in the company makes her worth $10 Billion. She is presently 71 years of age. I wish I could ask her for a carton of Mars chocolate. It is my little brother's favorite one…
6. Abigail Johnson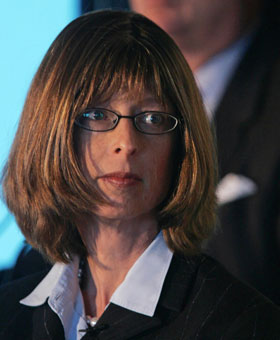 Her full name is Abigail Pierrepont Johnson and is an American businesswoman born on December 19, 1961. She is the President of the Fidelity Investments Personal and Workplace Investing. At present, at the age of 49 her net worth is around $11.3 Billion
5. Savitri Jindal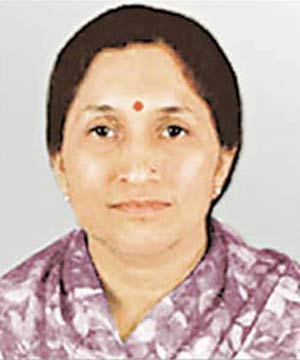 She is an Indian steel baroness and ranks at number 44 in the world's richest person countdown. She was born on 20
th
March, 1950 and is the Non-executive chairperson of the Jindal Steel and Power limited and JSW steel. She is also a member of the Haryana Vidhan Sabha. At present, at the age of 61 her net worth is $13.2 Billion.
4. Anne Cox Chambers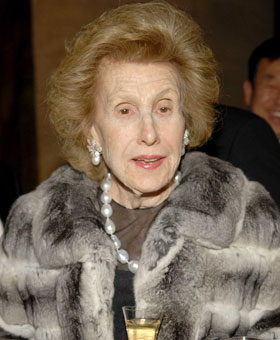 She was born on December 1, 1919 and is a media proprietor. She owns Cox enterprises, a privately held media empire that encompasses newspapers, television, radio, cable television and many others. At present, her age is 92 years and her net worth is $13.4 Billion.
3. Birgit Rausing & family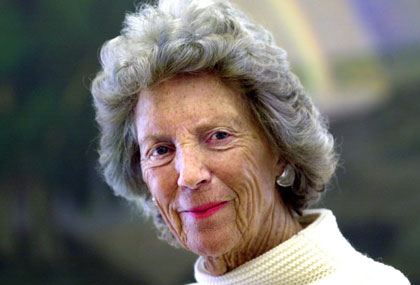 This woman, Birgit Rausing, was born in 1924 and owes her fortune to her father-in-law as he was the founder of the Tetra Pak which revolutionized the packaging concept of liquids around the world. She inherited this fortune in 2000 after the death of her husband. Currently, her age is 87 and her net worth is around $14 Billion.
2. Liliane Bettencourt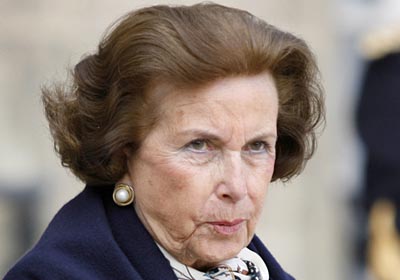 She is a French businesswoman and is the principal shareholder of L'Oreal. She inherited all her fortune in 1957 and is the wealthiest woman in Europe. She is the only child of Eugene Schuellerm and is presently 88 years of age having a daughter also. Her net worth is around $23.5 Billion.
1. Christy Walton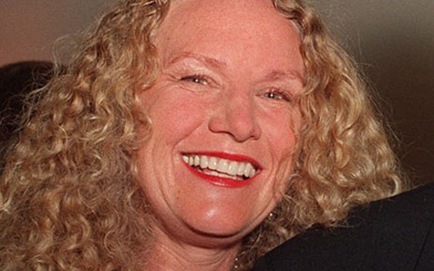 I guess we all have heard about the Wal-Mart and Christy owns that. Christy Walton inherited a fortune of $15.7 billion from her late husband John T. Walton after his death in 2005. Wal-Mart has got around 5100 stores. The net worth of Christy is $26.5 Billion in present terms at the age of 56.